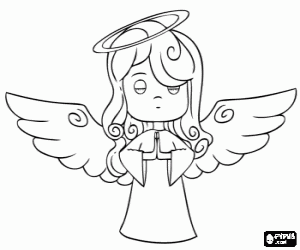 Just log in to your online TheTruthSpy control panel and you can access all the Facebook chat details you need. As you can see by now, there is no need for a parent or employer to worry when they have the StealthGenie SMS spy app monitoring the smartphones that they are responsible for regarding their use. This type of communication makes it very easy for them to remain secretive.
Levan Costs less than your daily cup of coffee! Normally, manufacturers put certain restrictions on all the Androidbased gadgets, i. Therefore, its vital to jailbreak those. Read more Why choose Copy9?
Is your employees at work? The type, sender, recipient, date/time, and full text are listed for each message. You will see everything exactly as they see it. You can login to your account from any web browser to view logs. 2.  If you want to find out how they are doing it, keep reading.
It is not a big deal to have an employee sign an agreement either when they are hired or at a later date. Use MxSpy to take a glimpse into their lives! Keep reading for the main reasons why you should choose Mobile Spy. Device notifications and a tamperproof icon can remind your child that they are being monitored. Mobile Spy does not rely on the phones call and message database to log activities. Free mobile spy software for mobile phone, cell phone and tablet iPhone and Android. What makes us stand above is the 24/7 LIVE online technical support, the LIVE Control Panel and the years of research and improvement of the cell phone monitoring app itself.
What Features Do Spy Applications Have in Common? by Edwin D. In case, if you didnt like the software for any reason, you can get 5day money back guaranteed.
Spy Stick for iPhone
Lundy I have changed few monitoring solutions for my kids, this one really works.   Spy on Texts with Utility Apps Utilities has long been a great tool for digging around a PC and extracting data that was thought to be lost. 3 Free SMS Tracker for Android Phone StealthGenie also shows you the photos that were taken on the monitored smartphone. You can download MxSpy Free Version at https://mxspy.
email tracker for android phone
parental control android application hd
text message spying software for ipad
spy on phone messages hotmail
the spying application japanese language
software store spy application
cell phone tracking software reviews spy
way to install mobile spy remotely
software to spy app
How to Check Someone's Texts Without Touching Mobile Phone
Do you fear that your workforce is Is There Any 3 Better Ways to Track Messages on Another Phone spending all its timing idling away on Facebook? Sender and recipient names appear and a parent can ask their children about those unknown. The top reservations parents and employees have with regard to Facebook usage on smartphones include: Are they at work?
Make sure to change data settings in the gadget youre using (a mobile phone or PC) when spying. Levan Costs less than your daily cup of coffee! Profanity, GeoFencing, Contacts, Intrusion and Custom Alerts. Are your employees exposing confidential information?